Objetivo del instructor (Instructor Objective) / Descripción del programa (Program Description) / Resultados de aprendizaje esencial (Essential Learning Outcomes)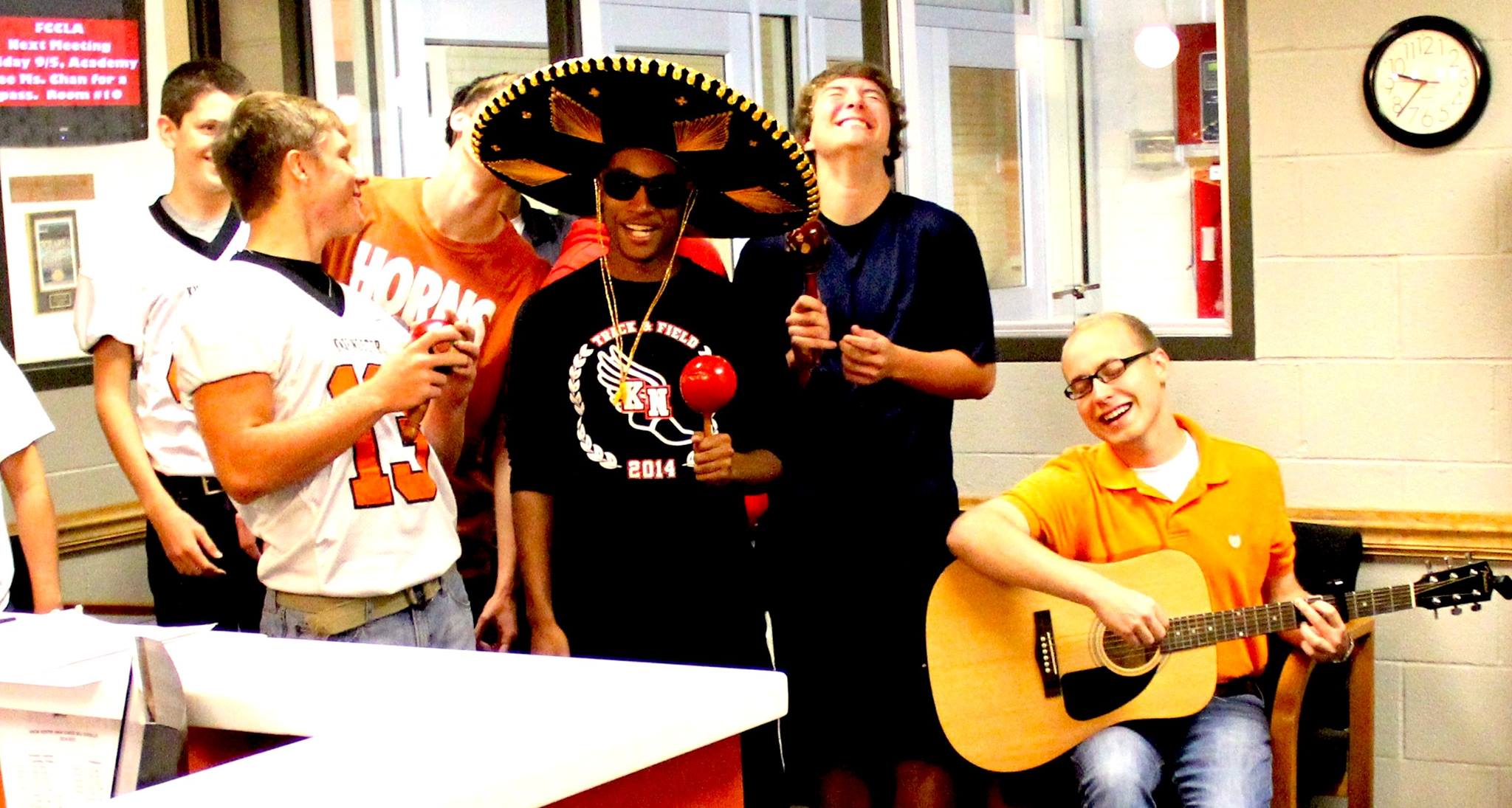 Objetivo del instructor (Instructor Objective)
My objective as an educator is to explore the language and culture of the Spanish-speaking world with Knob Noster High School scholars; instill in learners an understanding of and appreciation for linguistic and cultural diversity in the classroom, community, and beyond; and advocate career-/college-bound readiness through community-based literacy as a habit of passionate, lifelong learning.
Descripción del programa (Program Description)

Before sharing a detailed description of the Spanish World Language and Culture program with you. I would like to speak with you about an encounter I had with a community member at the beginning of the academic year. During Parent-Teacher Conferences, the mother of a Spanish I student asked me if her son could achieve fluency if he were to remain in the the Spanish World Language and Culture program during his four years at Knob Noster High School, and I responded by saying that he definitely could if he were motivated to. I prepared to further share the fact that several upper-level students had already reached proficiency or fluency, when she quickly said that she knew he could because she had heard in the community that the program does produce results. Amazing! Me hace muy emocionado y apasionado por todo que estamos haciendo como una comunidad.

The Spanish World Language and Culture program, then, designed with a curricular scope and sequence that ultimately aligns with College Board expectations for AP Spanish Language and Culture courses, seeks to equip learners with novice to advanced interpersonal, interpretive, and presentational communication skills while concurrently deepening knowledge of and appreciation for cultural products, practices and perspectives throughout the Spanish-speaking world. With instruction occurring increasingly entirely in the target language, the program emphasizes relevant, functional communication across an array of media and, to that end, hinges on six themes that support students in achieving the overarching goal of integrating language in a variety of contexts: global challenges, science and technology, contemporary life, personal and public identities, families and communities, and beauty and aesthetics. Furthermore, through the exploration of language application in these contexts, the course is thematically organized to scaffold a lifelong passion for learning/dream fulfillment as well as making a difference in one's communities.

From the first day of Spanish I to the final day of Spanish IV (a pilot AP Spanish Language and Culture course this year), a learner can most definitely grow from no prior knowledge to mastery-level second-language communication. Siempre adelante. Always forward!
Resultados de aprendizaje esencial (Essential Learning Outcomes)
Wanting to know what Spanish World Language and Culture students are capable of doing with a second language upon completion of the entire program's scope and sequence? Access the link below in order to find out.
https://docs.google.com/document/d/1G95oj1LjNje6Zxij-haz5TMrDAG_6ZcKPOxu1Af5SjI/edit?usp=sharing